Portable Categories
see the categories and sub-categories
Temperature Loggers
Cold chain transport loggers for food & pharmaceutical sectors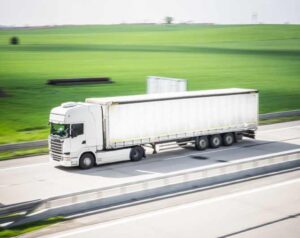 Single use Temperature USB Data Logger
Features & Technical Characteristics

Model: Series 15
Measuring Range: -30~70 Centigrade
Accuracy: +/-0.5 Centigrade
Resolution: 0.1 Centigrade
Probe Type: PT1000

Sample Interval: 10sec. to 18hours
Run Days: 1~360days
High and Low Alarm
User Configurable
Alarm Delay: 0~960min.
Alarm Type: Single Type; Accumulation Type
Start Delay: 0~254min.
Start Mode: by Button
Operation Environment: -30~70 Centigrade
Storage Environment: -30~70 Centigrade
Shelf Life: 2 Years
Dimensions/Weight: 62mmX27mmX4mm/10g
Other versions on request
model 174
Miniature Temperature Data Logger - ideal for transported products
Internal Temperature Sensor with -30°C to 70°C Measurement Range
Stores 16,000 Reading in Non-Volatile Memory
Sampling Rate of 1 Minute to 24 Hours
User Replaceable Battery with 500 Day Life
Kit Includes Logger, Wall Bracket, Certificate of Conformance, Batteries, User Manual and USB Interface
Requires Software and USB Interface
Technical Data
Measuring range:
-30°C...+70°C
Resolution:
0,1°C
Accuracy:
 ±0,5 °C (-30 to +70 °C)
Memory:
16000 values
Display:
LCD, 1-line, -30...65°C
Probe:
internal NTC-Sensor
Measuring rate:
1m...24h (selectable)
Working temp.:
-30°C...+70°C
Storage temp.:
-40°C...+70°C
Battery Type:
Lithium (2 x CR2032)
Battery change by user
Housing:
Plastic with protection rating IP 65
Dimensions:
(LxWxH) 55mm x 35 mm x 14m
Features:
High data integrity, even with empty battery
Large measurement data memory
Watertight in accordance with IP65
Compact and robust
Conforms to EN12830
Issue of alarms via display
Data transfer to the PC via USB interface
Reliable temperature measurement for the monitoring of cold chains and sensitive goods during storage and transport
Easy readout of data and transfer to a PC via our USB interface
model 175-T1
One Channel Temperature Data Logger with Internal NTC Sensor
Features
Professional temperature monitoring for refrigerated and deep freeze rooms
Compact data logger for long term monitoring of temperature, e.g. during transport of goods
All new data loggers in the 175 series including the 175T1 have a USB and an SD card interface
Technical Data
-35°C to 55°C (-31°F to 13 °F) Measurement Range with ±0.5°C (±0.9°F) Temperature Accuracy
Resolution: 0.1°C (0.1°F)
Stores up to 1 Million Measured Readings in Non-Volatile Memory or onto Removable SD Card
3 Digit LCD Display Shows Current Temperature, Battery Status and Visual Alarm Warnings
User Selectable Sampling Rate of 10 Seconds to 24 Hours
Communications : USB Cable to PC & SD Card
Rated IP65 and Conforms to European Union EN12830 Directives
Operates on (3) AAA User-Replaceable Batteries with 3 Year Battery Life
Software ( Basic Ver 5.0)
Dimensions : 89mm x 51mm x 25.4mm (3.5" x 2.0" x 1.0")
Includes Wall Bracket, Batteries and Certificate of Conformance
Applications
Monitor Temperature Measurements in Refrigerators, Freezers, Cold Rooms and Display Cases
Other Temperature Loggers
SDL SERIES TEMPERATURE DATA LOGGERS WITH INTEGRATED PRINTER
A datalogger designed for installation in the driver´s cabin. Connected temperature probes are located in chilled or frozen space behind. A print out of the record is possible any time.
The advantage is low cost operation. The needle printer requires only normal paper in 58mm rolls of 30 meters length. Printing of 9000 lines of record is possible with one roll. The ribbon catridge can print 3 rolls of paper.
Main printer/logger applications: Food or pharmaceuticals transport
Features:
Measuring temperature range:
-90 to +260°C
Operating temperature range:
-30 to +65°C
Operating temperature range of the printer:
-20 to +50°C
Compatible temperature probes:
Pt1000 sensor with maximum cable length 10 meters
Accuracy of the input without probe:
±0.2°C
Resolution:
0.1°C
Logging interval:
user selectable from 1 minute to 60 minutes
Total memory capacity:
1MB - 172 032 records from one probe, 102 400 records from two probes
Power:
(up to 5 years with 15 minutes interval and one probe)
9 to 32Vdc, protected against alternator load shedding+internal Lithium battery
Consumption while Printing:
approximately 8 W
Consumption - not printing:
approximately 0.1 W
Dimensions without holders, connectors:
175 x 124 x 51 mm (w x h x d)
Protection rating:
IP20